20 Businesses You Can Start on the Cheap
Whether you want to be your own boss or just to shore up some extra cash, there are several 20 businesses you can start with little in the way of money. Sure, you may not become the next Facebook or Apple overnight with just a business idea and $500 in your pocket, but there are plenty of opportunities to launch a small business with an equally small investment.
20 cheap businesses you can start with $500 or less
Here are 20 businesses you can start with an initial investment of $500 or less.
1. Online seller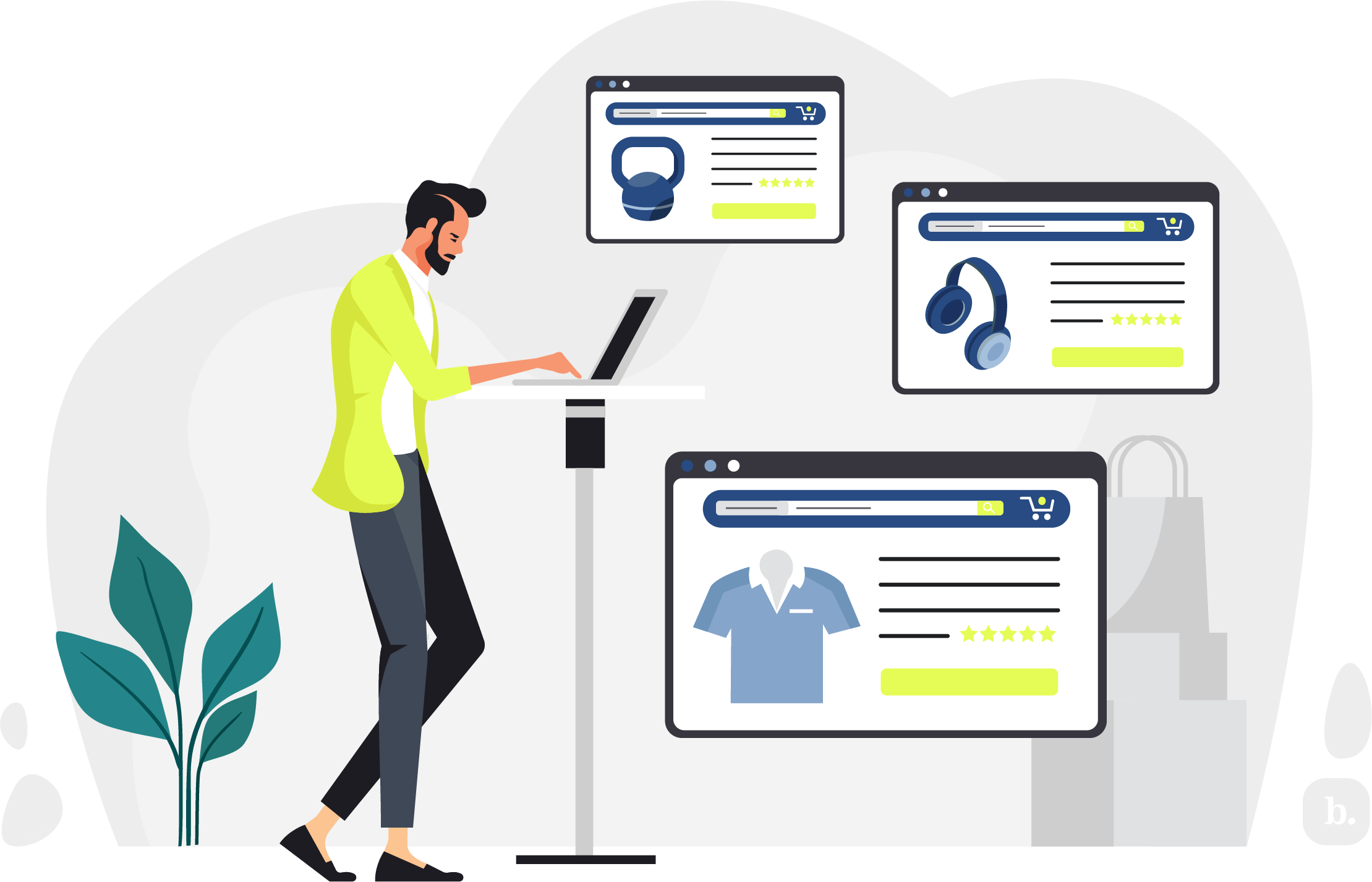 Whether you want to sell apparel, collectibles or something else, you can easily get up and running online on the cheap. Marketplaces like Amazon and eBay will let you sell your products for a cut of the sale, while e-commerce platforms charge a low monthly fee to hawk your products over the internet.
It doesn't take too much money to purchase your initial inventory. You can buy bulk items online or at a local discount store, or tap into the inventory you already have at home. (All those old baseball cards may be worth something!) The idea is to sell the products for more than you purchase them, taking into account any marketplace or e-commerce platform fees.
Tip
If you're interested in e-commerce, dive into our guide to the costs of starting an online business.
2. Virtual educator/trainer
One of the cheapest ways to start a business is to provide your own services if you have a talent or skill. Melissa Schneider, executive and leadership coach at Melissa Schneider Leadership Coaching & Development, pointed to a chef in Nashville, Tennessee, who was laid off during the pandemic. He used his love and knowledge of cooking to start offering online cooking classes. The startup cost wasn't too much, amounting to a computer and internet connection.
"He was able to sell his service in a completely different way," Schneider told business.com.
Get creative with how you can use your skills in a new and unique way to educate others. If you differentiate your product from the competition, you're more likely to gain clients or students. One successful education trend that may help is gamification, which encourages interaction and engagement.
3. Dropshipper
Cash-strapped would-be business owners can start a dropshipping business. With this business model, you build an online storefront or use an e-commerce platform, but you don't hold the inventory. The products are shipped directly from the manufacturer after a customer makes a purchase from your online store. To get a virtual store up and running using this method, all you need to pay for is the domain subscription and the fees associated with using an e-commerce or dropshipping program.
"The beauty of the dropshipping model is you don't have to actually manufacture any products to get started," said Meghan Stabler, senior vice president of marketing at BigCommerce. "Rather, you partner with a manufacturer that makes your products and ships them directly to your customers, freeing you up to focus on the fun part: the marketing and customer experience."
4. Social media marketer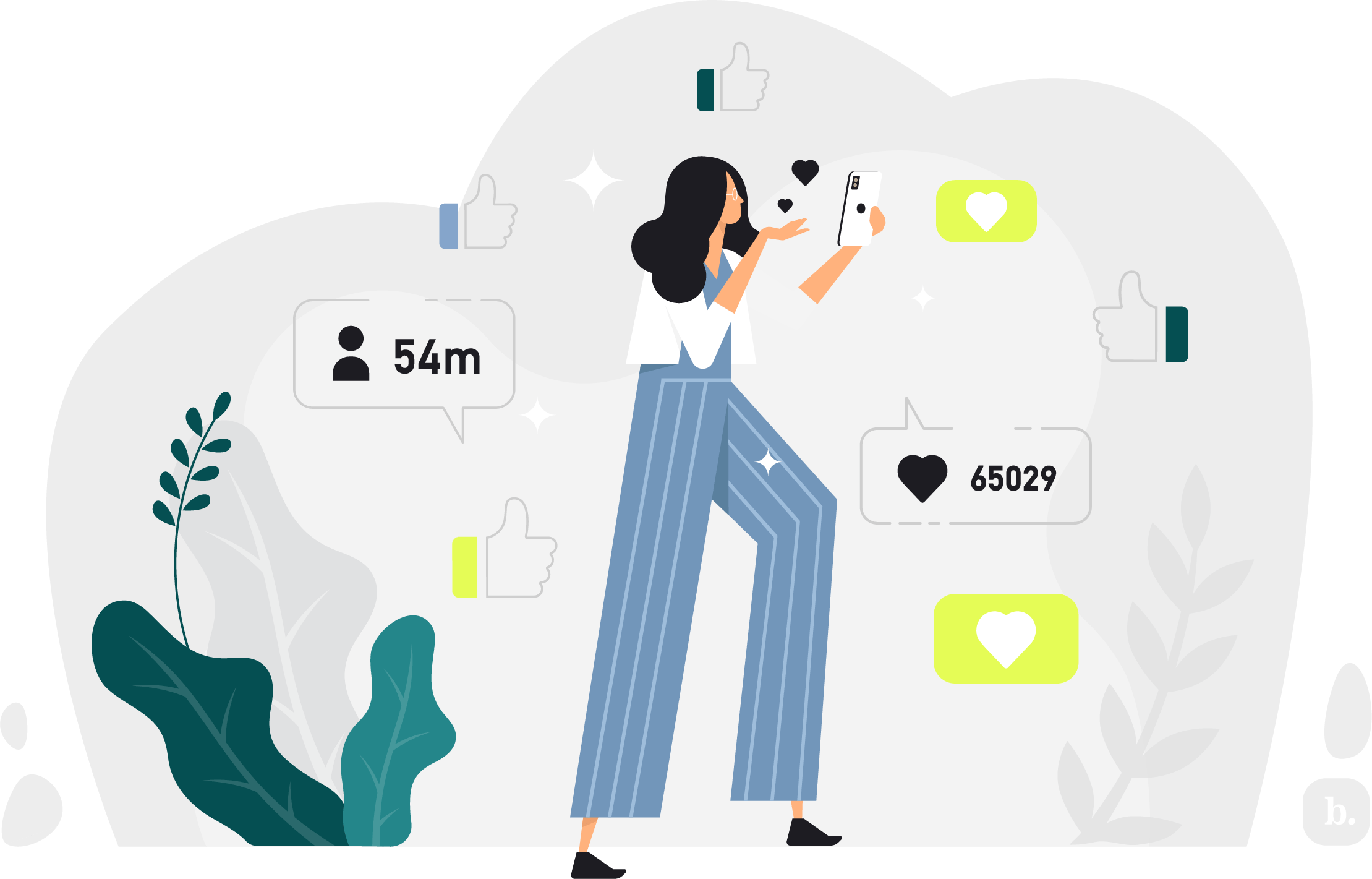 Social media has become a powerful tool for companies to get the word out. If you are social media-savvy, there are tons of businesses looking for your expertise to help them develop social media marketing strategies, set up and post on their accounts, and increase their number of followers (and hopefully sales). If you're an expert with popular platforms like TikTok and Instagram, even better. Knowledge, not money, is the key to getting this low-cost business up and running. [Learn how to get your business on TikTok before it's too late.]
5. Freelance writer or editor
If you have a knack for editing and/or writing, you can turn your expertise into a small business. With the proliferation of online content and social media, there are tons of opportunities to get paid for writing and editing. It takes little money to get up and running, but you will have to prove your worth to clients.
FYI
With the recent introduction of generative AI platforms like ChatGPT and Bard, some organizations may be relying on technology instead of freelancers for their content creation. As a result, it's more crucial than ever to set yourself apart from the competition and prove why your work is superior.
6. Sales consultant
Whether you want to sell makeup or cookware, there are many low-cost businesses you can start by selling products for existing companies. Take the skincare company Rodan + Fields as an example: It costs just $45 to start selling their products. Meanwhile, Avon charges $5, while Beachbody costs $39.95 for the initial investment and then $15.95 a month.
7. DIY crafts and treats
If the pandemic taught us anything, it's that Americans are resourceful and innovative. Scores of people took advantage of the time at home by starting businesses selling crafts, desserts and other items that proved popular. The only costs are for materials. Facebook has been a successful place to market these products locally.
8. Lawn care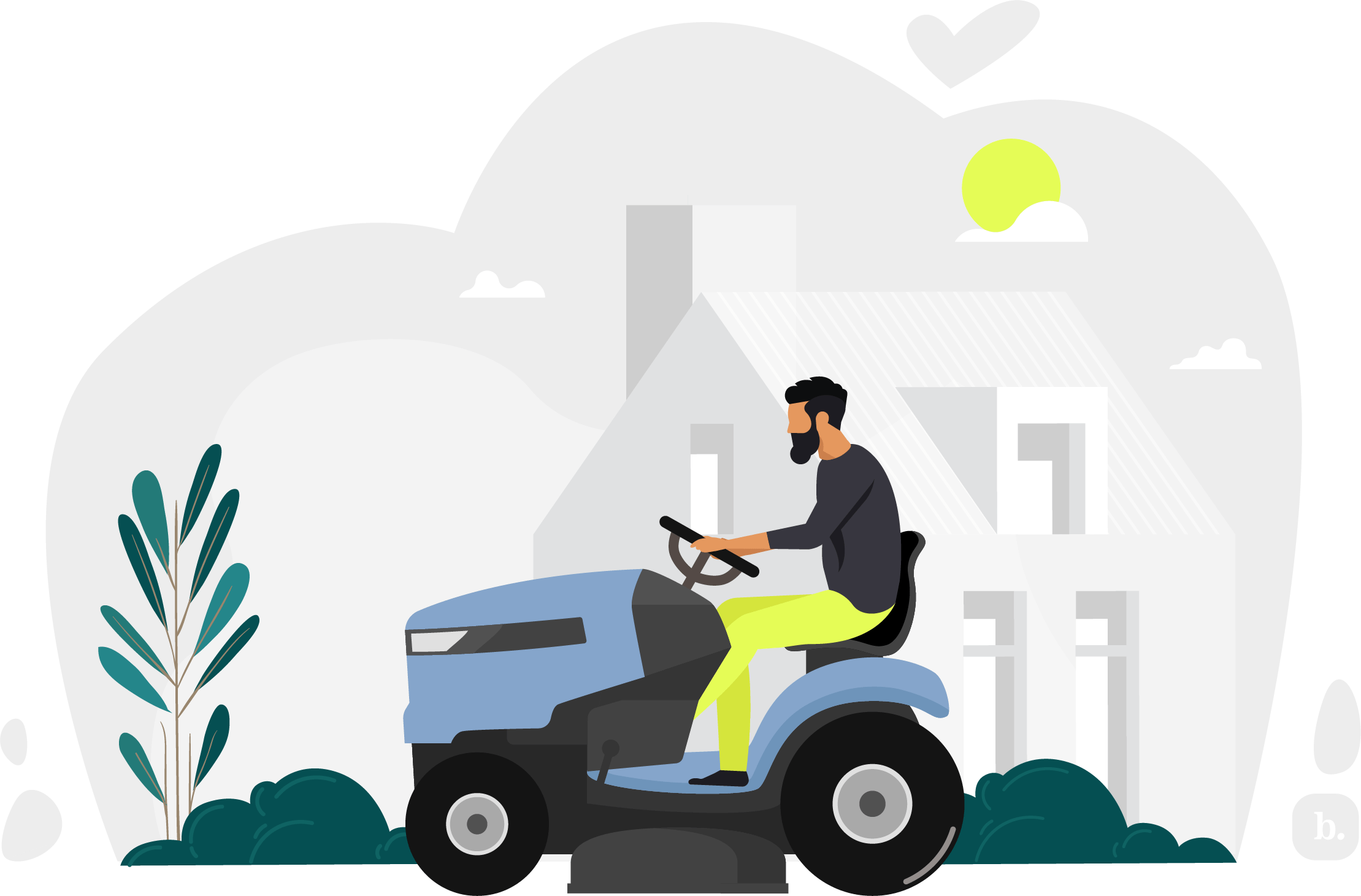 Equipment is the biggest outlay for launching a lawn care business, but if you start small, you'll need only a lawn mower and leaf blower. Depending on where you live, this might be a seasonal business, but one that can easily expand. Besides the equipment, all you need are flyers and a Facebook page to advertise.
9. Airbnb host
If you have an extra bedroom or living unit, you can become an Airbnb host. The barrier to entry is low – it's completely free to list your property and become a host. Of course, you will need to have the extra property or space to begin with, but you won't receive any revenue until you actually start booking reservations. If you're considering renting out your property, read our article on how to become a full-time Airbnb entrepreneur.
10. Repair service
People are spending more time than ever in their homes and consequently are more focused on home improvement projects. If you have skills in this area, it's easy to become a repair person without a lot of capital.
11. Pet sitter/walker
This business costs nothing more than the expenses associated with your marketing plan. You just need to have a lot of patience and a love of pets. It's another one of those enterprises that can easily expand with little overhead.
12. Virtual assistant
Business owners need help with everyday tasks, from organizing record books to responding to customer emails. As a virtual receptionist, you'll perform all these tasks from the comfort of your home, and you can take on multiple clients at once. All it takes is a computer and internet connection to start a virtual assistant business.
Tip
Our ultimate checklist for starting a business from home can come in handy for several ideas on this list.
13. Delivery/errand runner
In the same vein as a dog-walking service, a delivery or errand-running business doesn't require a lot of upfront cash. You'll just need to print some flyers, get business cards and promote your service on social media and other online channels. While demand for errand runners rose out of necessity during the pandemic, many have gotten used to the luxury of having others run their errands for them, so finding clients shouldn't be much of a challenge.
14. Tutor
Are you a math expert? Do you play an instrument or have excellent computer skills? Then you can become a tutor, and all it costs is your knowledge. You can conduct tutoring sessions in person or virtually, charging by the hour or half-hour. Your level of experience and client base will determine how much you can charge for your services.
15. Consultant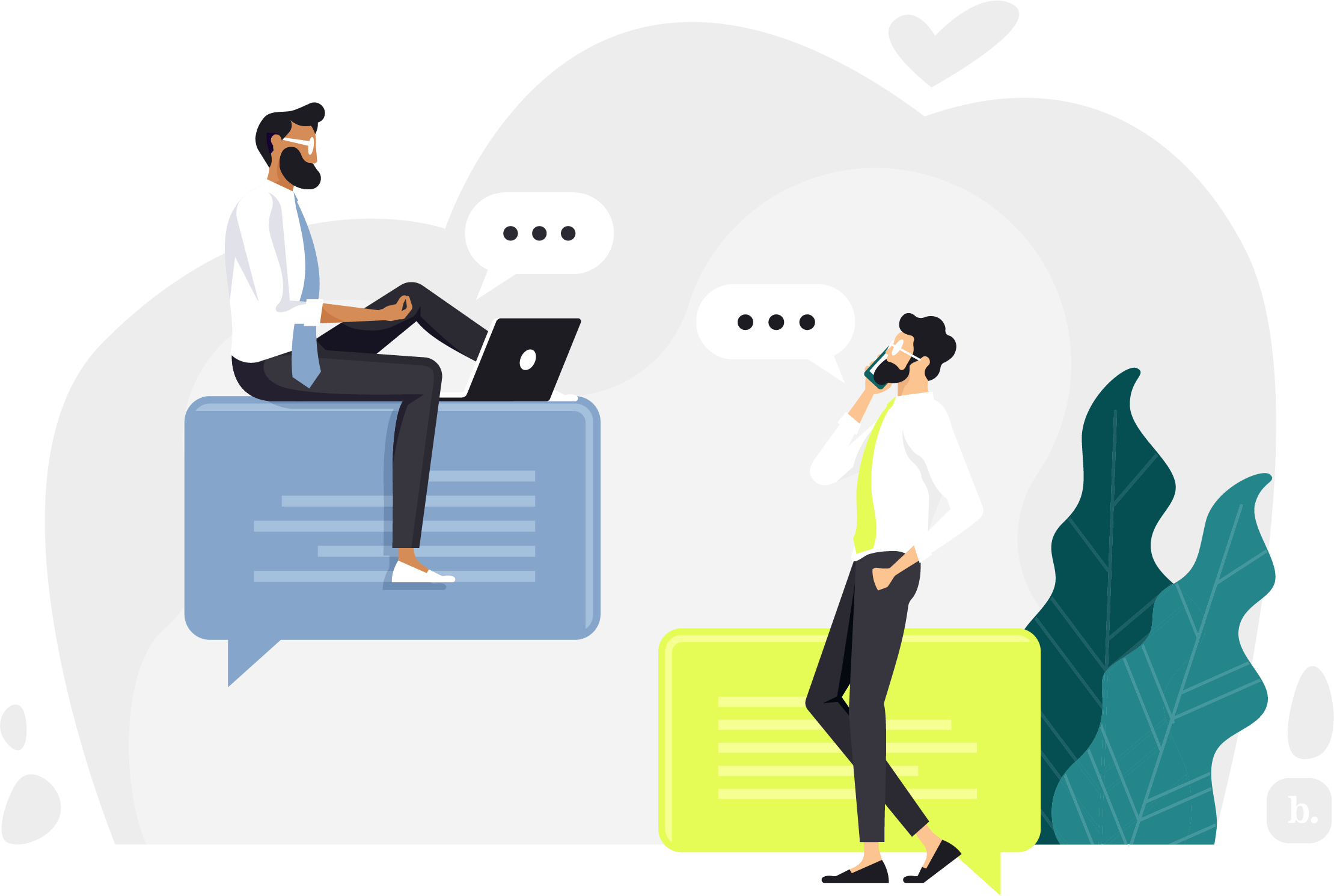 Businesses need advice, but not all of them want to hire a full-time employee to get it. That's where consultants come in. Use your background and expertise to find the areas where you would bring the most value. That may be offering consulting services on marketing, accounting, engineering, information technology or any other area you can find demand for.
If you provide good service at a reasonable cost, your reputation will grow, allowing you to expand your business. To get up and running, you'll need a website or social media presence and the ability to network on platforms like LinkedIn.
16. Professional organizer
People looking to declutter often turn to professional organizers for help. Customers pay around $30 to $130 per hour, depending on the project and your level of expertise. The overhead costs to become a professional organizer are very little at first: You just have to invest in training and education, design a website, and land your initial customers. After a few successful gigs, word-of-mouth should kick in, growing your clientele.
17. Translator
If you're fluent in another language, you can easily launch a translation service. There is demand from the medical, legal, publishing and small business communities for people who can translate information into English. A freelance translation business won't cost you anything in startup expenses and can quickly expand as your customer base grows.
18. Mobile public notary
Certain documents require approval from a public notary, including wills, loan paperwork, powers of attorney, property deeds and other court papers. A mobile public notary visits clients at their homes or places of business.
Depending on where you live, it can cost $50 to $150 a year to become a public notary. Some states require training courses in addition to those fees. Volume is the key to making money as a public notary. You can charge anywhere from 25 cents to $20 per document.
19. Laundry service
If you have a washer and dryer at home or access to a laundromat, you could offer washing, drying, ironing, and pickup and delivery services to people in your community. Before you get started, figure out if you will use your own equipment or bring items to the laundromat. After that, your only costs are detergent and laundry bags or baskets.
20. Cleaning service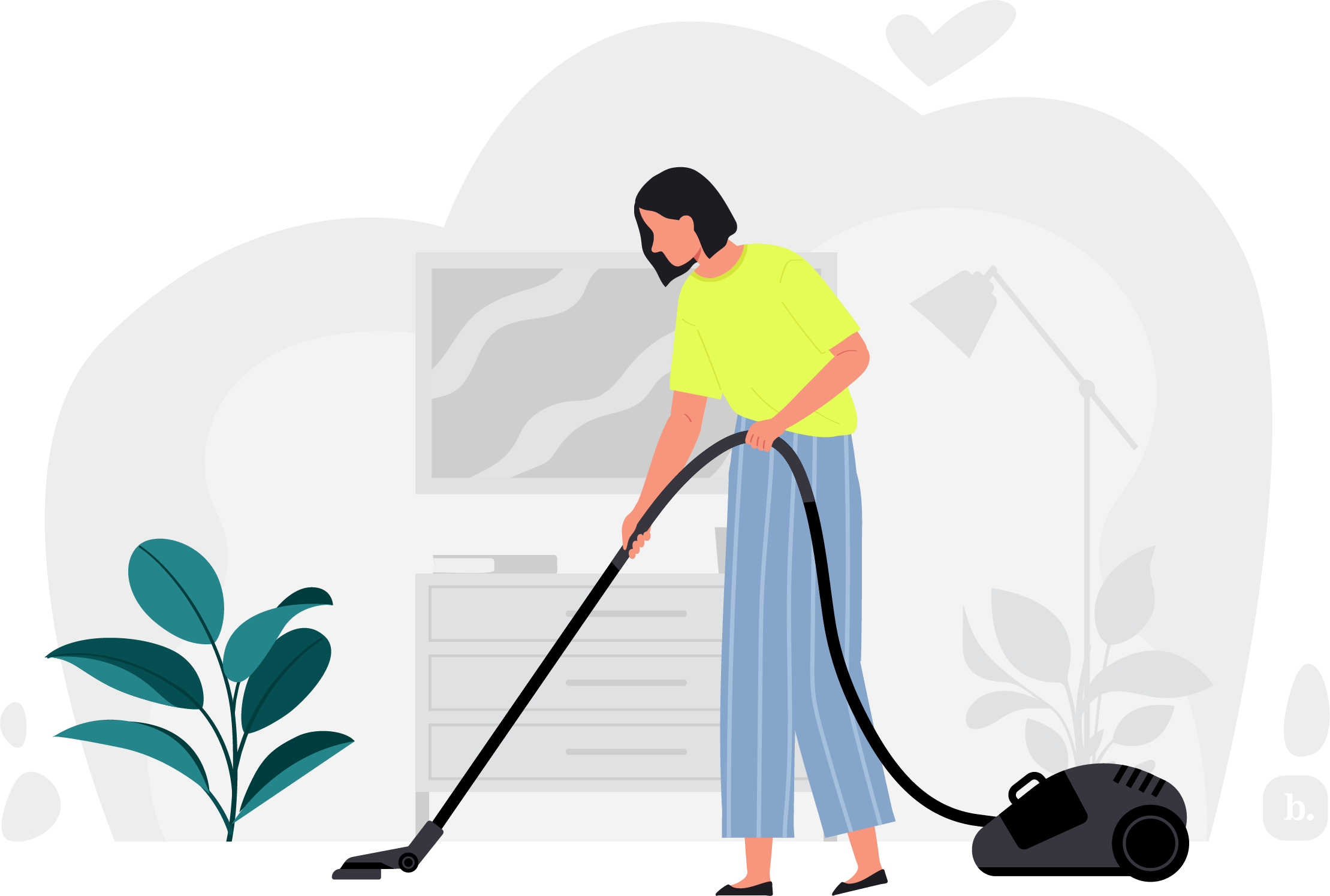 Americans are busy, and the last thing many of them want to do at the end of a week is clean their home. That is where a cleaning service comes in. According to FreshBooks, the average fee for cleaning a home is $180, with an average hourly rate of $45 to $50 per cleaner. Launching a cleaning service won't break the bank; all you need is a good vacuum, cleaning supplies and a positive attitude.
Did You Know?
We listed 20 great business ideas above, but you can draw inspiration from all aspects of life. You can even learn valuable business lessons from the fictional companies you see on TV!
What to know before starting a business
Ready to take the leap into entrepreneurship? There are a few things you should do and understand before starting a business:
Business idea viability: Ensure you have a sound business idea. That doesn't mean you need a 20-page business plan, but you should have a passion for or interest in the enterprise you're starting.
Industry research: Track industry trends and do research about the market, the potential for growth and the initial investment needed. If you want to launch some kind of online business, Stabler said, you need to find a niche or need in the market and start there. If you try to ride a trend, you'll face a crowded market, and demand for the product or service could quickly fizzle. It's also essential to understand the shopping habits of your customers and what makes them want your products or services over a rival's.
The four P's: Stabler said business owners should know their "four P's": price, product, placement and promotion. Keep this concept in mind before and during your route to entrepreneurship. You'll want to know exactly where your business will stand when it comes to each component so you can execute accordingly.
Industry language: The business world comes with its own set of vocabulary. It can be helpful to review the ABCs of running your own business so you understand the jargon and tools you're likely to encounter.
"The tools and technology available today make it really easy to get a new business up and running quickly and affordably, even with as little as a few hundred dollars," said Stabler.
That said, Stabler added, "It's important to remember that starting a business with little cash does not also mean you jump in recklessly. Every entrepreneur should take a measured approach to selling and invest the time upfront to understand their market and their consumer."
Exploring the World of Dynamic Pricing
Unlock the potential of dynamic pricing strategies to boost your business. Learn how dynamic pricing works and its benefits.
Dynamic pricing is a game-changer for businesses. In this comprehensive guide, we will delve into the intricacies of dynamic pricing, revealing its importance and how it can transform your business. Get ready to embark on a journey through the world of dynamic pricing and discover its numerous advantages.
Introduction
In the fast-paced world of e-commerce and retail, staying competitive is essential. One strategy that has gained immense popularity in recent years is dynamic pricing. This article will not only explain what dynamic pricing is but also provide insights into its applications, benefits, and best practices.
Dynamic pricing, also known as surge pricing or demand pricing, is a pricing strategy where the cost of a product or service fluctuates based on various factors. Unlike fixed pricing, dynamic pricing allows businesses to adjust prices in real-time, optimizing revenue and profit margins.
The Mechanics Behind Dynamic Pricing
To grasp dynamic pricing fully, it's crucial to understand the mechanics behind it. Several factors influence dynamic pricing, including:
Market Demand: The most influential factor is market demand. When demand is high, prices can increase to maximize profits.
Competitor Pricing: Monitoring competitors' prices is vital. Businesses often adjust their prices to stay competitive in the market.
Time and Season: Prices may vary during peak seasons or specific times of the day to accommodate varying consumer behaviors.
Inventory Levels: Low inventory can lead to price hikes to encourage customers to make quicker purchasing decisions.
Customer Behavior: Customer data and historical purchasing behavior play a significant role in determining prices.
The Advantages of Dynamic Pricing
Dynamic pricing offers numerous advantages for businesses willing to adopt this strategy:
Maximizing Profits
Dynamic pricing helps businesses maximize their profits by ensuring that products or services are priced optimally, aligning with market conditions.
Competitive Edge
Staying competitive in the market is essential. With dynamic pricing, businesses can adjust their prices in real-time to match or beat competitors.
Better Inventory Management
By adjusting prices based on inventory levels, businesses can reduce excess stock and prevent overstocking.
Enhanced Customer Loyalty
Dynamic pricing allows businesses to offer personalized discounts to loyal customers, increasing brand loyalty.
Implementing Dynamic Pricing Successfully
To implement dynamic pricing effectively, consider the following tips:
Utilize Advanced Pricing Software
Invest in cutting-edge pricing software that can analyze data and adjust prices automatically.
Regularly Monitor Market Trends
Stay updated on market trends, competitor pricing, and customer behavior to make informed pricing decisions.
Test and Refine
Dynamic pricing is not a one-size-fits-all solution. Continuously test and refine your pricing strategies for optimal results.
FAQs (Frequently Asked Questions)
Q: How can I ensure dynamic pricing doesn't alienate customers? A: Balance is key. While dynamic pricing can increase profits, be mindful not to overprice products, which could deter customers.
Q: Is dynamic pricing suitable for all businesses? A: While dynamic pricing can benefit many businesses, its suitability depends on factors like industry, competition, and product type.
Q: Can dynamic pricing lead to pricing wars with competitors? A: It's possible, but businesses can avoid pricing wars by focusing on value and differentiation rather than engaging in a price-cutting race.
Q: Are there ethical concerns with dynamic pricing? A: Yes, some argue that dynamic pricing can be unfair. To address this, businesses should transparently communicate their pricing strategies.
Q: How can I start implementing dynamic pricing in my business? A: Begin by researching pricing software solutions and gradually introduce dynamic pricing while closely monitoring its impact.
Q: Are there legal regulations regarding dynamic pricing? A: Laws vary by region, so it's essential to research and ensure compliance with local pricing regulations.
Conclusion
Dynamic pricing is a powerful tool that can propel your business to new heights. By understanding its principles and implementing them wisely, you can navigate the ever-changing market landscape with confidence. Embrace dynamic pricing as a means to stay competitive, maximize profits, and foster customer loyalty.
Understanding TCB Scans A Comprehensive Overview
Introduction
In the world of cybersecurity, staying ahead of potential threats is a constant challenge. One essential tool in the arsenal of cybersecurity professionals is TCB (Trusted Computing Base) scans. These scans play a critical role in assessing the security posture of computer systems and networks. In this article, we will delve into the world of TCB scans, exploring what they are, why they are important, and how they work.
What is TCB?
To understand TCB scans, we must first grasp the concept of the Trusted Computing Base (TCB). The TCB is the part of a computer system or network that is responsible for enforcing security policies and ensuring the system's integrity. It consists of hardware, software, and firmware components that are critical for maintaining the security of the entire system.
The TCB serves as the foundation upon which the security of a system or network is built. Any compromise or vulnerability in the TCB can have severe consequences for the overall security of the system.
What Are TCB Scans?
TCB scans are systematic assessments of the Trusted Computing Base to identify vulnerabilities, weaknesses, or misconfigurations that could potentially compromise the security of a system or network. These scans are carried out by cybersecurity professionals or specialized tools to ensure that the TCB remains robust and secure.
Key Objectives of TCB Scans:
Vulnerability Identification: TCB scans aim to identify vulnerabilities in the hardware, software, and firmware components that make up the Trusted Computing Base. This includes weaknesses in the operating system, firmware, security policies, and configurations.
Configuration Management: Ensuring that the TCB is configured correctly is crucial. TCB scans assess whether the system is configured in accordance with best practices and security standards.
Patch Management: TCB scans help detect outdated or missing security patches and updates. Regularly applying patches is essential to keep the TCB secure.
Compliance Verification: Many industries and organizations have specific security standards and compliance requirements. TCB scans help ensure that the system or network adheres to these standards.
How Do TCB Scans Work?
TCB scans involve a series of steps to assess the security of the Trusted Computing Base. Here's a simplified overview of the typical process:
Preparation: The first step involves preparing for the scan. This includes defining the scope of the scan, identifying the assets to be scanned, and gathering relevant information about the system or network.
Scanning: During this phase, specialized scanning tools or software are used to examine the TCB components. These tools systematically probe for vulnerabilities, misconfigurations, or security weaknesses.
Analysis: Once the scan is complete, the results are carefully analyzed. Identified vulnerabilities are categorized by severity, and potential risks are assessed.
Reporting: A detailed report is generated, summarizing the findings of the scan. This report typically includes a list of vulnerabilities, their severity ratings, recommendations for remediation, and compliance status.
Remediation: Based on the scan results, necessary remediation measures are implemented to address identified vulnerabilities and weaknesses. This may involve patching, configuration changes, or policy updates.
Verification: After remediation, a follow-up scan is often conducted to ensure that the vulnerabilities have been successfully mitigated and that the TCB is now more secure.
TCB Scans- A Free Manga Comics Reading Site
TCB Scan is a popular website for reading free manga online. This manga comics site has a variety of features including a selection of genres, search, etc. These features make it a user-friendly platform for the readers. The unique thing about the website is that it's free from ads. So, it provides a smooth reading experience to its users. Let's learn about TCB Scans, a platform where you can read your favorite manga in full screen with fast streaming speed:
Overview of TCB Scans:
TCB Scan is developed & designed specifically for manga lovers and is full of resources. It is no less than heaven for manga fans as this platform has a big database of manga comics & novels. The best part is that readers do not need to sign up or pay any amount to read any manga comics.
Reading the latest chapters of manga comics, users don't have to pay any fees. It is available for free on the platform. Teenagers are always looking for the latest manga comics, but unfortunately many don't have any idea about how to access the website. Some people are still confused about whether the website exists or not, which is not true.
Is it safe to read manga comics on TCB Scans?
TCB Scan is a trusted website with a good reputation on the internet. This website is safe, virus & malicious-free and does not run advertisements. It does not allow any third party to collect the general data of its users. Sometimes we see some pop-ups while streaming, but don't think much about it as they are safe.
Many websites have security features that permit users to prevent automatic downloading. At TCB Scans you'll be safe in the knowledge that you never clicked or accepted the automatic download notification that pops up when you visit the website.
Checking the legality of TCB Scans:
As discussed above, TCB Scans is a virus-free website. It is also available as an app on the Play Store. While reading comics for free here you may sometimes wonder whether these internet streaming sites are legal or not. Let us clear your doubt; It is safe in some countries but not in others.
Since many countries put it in the safe category, we can conclude that TCB scan manga is safe to read and legal. Another option is to use a VPN to protect your privacy. VPN keeps you safe while surfing such sites and prevents you from accessing free manga sites illegally.
Guide to Access TCB Scans
Accessing TCB Scan is quite simple. Readers should have a device that enables internet connectivity to read comics. It can be your laptop, desktop, or mobile phone. The next step is to open the browser & type TCBScans.net in the search bar. Now, just press enter and now you are on the home page of TCB Scans.
Here you can find many categories like comics, news, manga, new releases, and books. To read a specific comic/novel, you can type that specific name in the search box. For instance, if you want to read 'TCB Scan One Piece' just type 'One Piece TCB Scan' on the search. If you want to read a new comic, click on the 'New Releases' section of the site.
User Experience on TCB Scans
TCB Scans provide a seamless & delightful experience to its readers. This is possible due to the high-speed streaming as well as high-speed page loading. Moreover, it is quite easy to read manga comics here because of the simple process. You can view all the information about the manga directly from the TCB Scans homepage by clicking on the 'Read Now' button. This will take you to more details of the manga to read. Once there, readers can see a list of chapters of a specific chosen manga to read on the same page.
TCB Scans is also a mobile-friendly site as it provides the best visibility to its mobile users. Users can read their favorite manga from chapter 1 to last without any ads. This interruption-free streaming makes it the best site and is rated 4.2 out of 5-star rating based on web research. The review score of any website tells us about the popularity, reading experience & quality of any website.
As everyone knows, English is written from left to right, while Japanese manga is always written from right to left. On TCB Scans, the phrase words, sound effects & dialogue are all written in the style of the original manga publication.
Is TCB Scans One Piece Still Functioning?
The 'TCB Scans One Piece' site used to receive good traffic in past few years. It was a free internet streaming service but has been shut down due to some reasons. But now you can access the same website using TCBscans.net URL. If this URL is not working for you, then you can use a VPN to access it safely.
Why should you use TCB Scans to Read manga?
You must visit TCB Scans once on the website or app, if you want the best free reading experience. On this site, you will find all the popular manga series in one place. The printing quality of the pages is also good. Action, school life, history, drama, psychology, romance, and many more genres are available on the homepage. But the most popular genres are tragedy, science fiction, adult, and action.
Conclusion
In the ever-evolving landscape of cybersecurity, TCB scans are a critical tool for safeguarding the integrity and security of computer systems and networks. By systematically assessing the Trusted Computing Base, organizations can identify and address vulnerabilities, ensuring that their systems remain resilient in the face of potential threats. Regular TCB scans should be an integral part of any comprehensive cybersecurity strategy, helping to maintain the trustworthiness of the systems we rely on in an increasingly digital world.
Unlocking the Potential of Erielle Reshef A Comprehensive Guide
Discover the multifaceted world of Erielle Reshef and her contributions. Explore her journey, achievements, and the impact she's made.
Introduction
Erielle Reshef, a name that resonates with excellence and determination. In this comprehensive guide, we delve into the life, career, and contributions of Erielle Reshef. From her early years to her remarkable achievements, we'll uncover the essence of this remarkable individual.
Erielle Reshef: A Remarkable Journey
Erielle Reshef's Early Life Erielle Reshef was born on September 23, 1983, in Oklahoma City, Oklahoma. Her upbringing in a nurturing environment laid the foundation for her future success.
Erielle Reshef's Educational Pursuits Erielle's thirst for knowledge led her to pursue a Bachelor's degree in Journalism from Northwestern University. Her educational journey sharpened her skills and ignited her passion for storytelling.
Erielle Reshef's Career Beginnings Erielle's career took flight when she joined ABC News as an anchor and reporter. Her on-screen charisma and dedication quickly made her a household name.
Erielle Reshef's Rise to Prominence
The Path to Success Erielle's journey to success was not without its challenges. She faced numerous obstacles but persevered with unwavering determination.
Erielle Reshef: A Voice for the Voiceless One of Erielle's defining characteristics is her commitment to shedding light on important issues. Her investigative journalism has given a voice to the marginalized and has led to meaningful change.
Erielle Reshef's Awards and Accolades Erielle's exceptional work has not gone unnoticed. She has received numerous awards, including the prestigious Emmy Award, for her outstanding contributions to journalism.
Erielle Reshef's Humanitarian Efforts Beyond her journalism career, Erielle is deeply involved in humanitarian work. She has actively supported various charitable organizations and relief efforts worldwide.
Inspiring the Next Generation Erielle Reshef's story serves as an inspiration to aspiring journalists and young women worldwide. Her message of resilience and passion resonates with many.
FAQs
Q: What inspired Erielle Reshef to pursue journalism? A: Erielle's passion for storytelling and a desire to make a difference in the world ignited her journey into journalism.
Q: How did Erielle Reshef achieve success in a competitive industry? A: Erielle's dedication, continuous learning, and unwavering commitment to her craft propelled her to success.
Q: What impact has Erielle Reshef made through her humanitarian work? A: Erielle has positively impacted the lives of many through her support of various charitable organizations and relief efforts.
Q: What awards has Erielle Reshef received during her career? A: Erielle has been honored with prestigious awards, including the Emmy Award, in recognition of her outstanding contributions to journalism.
Q: How can Erielle Reshef's journey inspire the next generation? A: Erielle's story serves as a powerful source of inspiration for young journalists and women aspiring to make a difference in their fields.
Q: Where can I learn more about Erielle Reshef's work and contributions? A: You can explore Erielle Reshef's career and impact through reputable news sources and her official social media profiles.
Conclusion
In this comprehensive guide, we've delved into the remarkable journey of Erielle Reshef, a journalist, humanitarian, and inspiration to many. Her dedication to journalism, commitment to humanitarian causes, and numerous accolades showcase her unwavering pursuit of excellence. Erielle Reshef's story reminds us that with passion and perseverance, we can make a significant impact on the world.